SYMPOSIUM ON CORPORATE PERFORMANCE MANAGEMENT
FROM STRATEGIC TO BUDGETING PLANNING


This symposium on corporate performance management (CPM) addresses questions related to management accountability. This annual conference makes a critical analysis of trends and emerging practices with topics like planning, budgeting, costing and pricing, dashboards, BI systems and consolidation.


DECIMAL, GOLD SPONSOR OF PSMW 2018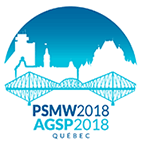 2-days Public Sector Management Workshop (PSMW) on June 4-5, in Québec City, on Public Infrastructure

FMI's Public Sector Management Workshop (PSMW) will attract hundreds of participants and address emerging trends and the top challenges facing today's public sector finance professionals.
This year's theme is Public Infrastructure: Insight to Foresight. The event will bring together today's leading experts and thought leaders.


Topics Include:
Public Infrastructure in Canada - perspectives from all three levels of government
Governance of Infrastructure Projects
Challenges in Infrastructure Management and Infrastructure Projects
Strategic Thinking on Infrastructure Investments - looking at sustainable development and the green economy
Who Attends PSMW?
Save the date in your calendar
and visit DECIMAL booth!
Public Sector CFOs, comtrollers, program Managers/Directors, financial Managers/Officers, fraud Examiners, treasurers, those involved in financial IT transformation project, public Sector managers with budgetary responsibilities, those with financial, accounting, procurement or audit responsiblity in the public sector, CPA or CIA designation holders, HR Managers


Speakers:
Monique Aubry, Professor, Department of Management & Technology, ESG UQAM
Zak Cutler, Partner, Capital Projects & Infrastructure, McKinsey & Company
Nathalie Drouin, KEOPS, Professor, Department of Management & Technology, ESG UQAM
Clermont Gignac, Executive Director, Modernization of the University Medical Centre of Montreal, MSSS
Kelly Gillis, Deputy Minister, Infrastructure & Communities, Infrastructure Canada
Marcelin Joanis, Associate Professor, Montreal Polytechnic School; Research Vice-President, Government Partners, CIRANO
Paul Lanoie, Assistant Auditor General; Sustainable Development Commissioner, Province of Québec
Karina Lehoux, Eklosion
Daniel Lessard, Québec City
Yves Ouellet, CEO, SQI
Isabelle Thomas, Professor, Department of Planning & Urbanism, University of Montreal; Research Chair, Urban Planning & Sustainable Development
CEO SEMINAR

February 20, DECIMAL will attend the CEO Seminar with Guy Cormier, Chair of the Board, President and Chief Executive Officer of Desjardins Group.
At the Center for Interuniversity Research and Analysis of Organizations (CIRANO). G. Cormier will share his experience during a networking reception gathering researchers and business people.
More info...


CEO VISION 2018

DECIMAL at CEO Vision 2018, from 20 to 22 February, 2018, in the Laurentides.
Three days of inspiring conferences, workshops between business leaders who share their expertise.
More info...


LEARNING LUNCH at IGF

DECIMAL attends the training at IGF on disclosure wrongdoing: Why and for who? February 28, 2018, in Quebec City. Experts from the Québec Ombudsman will be present.
More info...


DECIMAL participation in various seminars and conferences: